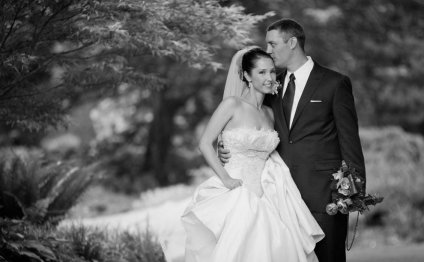 Married Photographers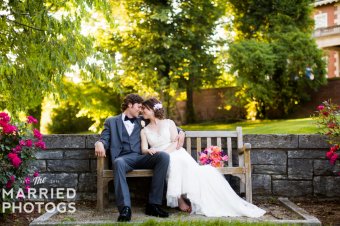 Rudy & Tammi
We were married on October 9th, 2011 in a field in Devou Park surrounded by our closest family & friends. One month prior to our beautiful fall wedding, we were presented with an opportunity. By that we mean Rudy lost his job. But we took it as divine intervention telling us to start our own business. Three years later, and things couldn't be better. We opened up our flagship store in Covington, KY and have learned how to make and take beautiful images that our clients will cherish forever. Besides our professional lives as Cincinnati wedding photographers, we loved our honeymoon in Ireland and can't wait to go back, are Disney World fanatics, love all animals including our crazy cat Morris, love eating at small local restaurants, and absolutely love eating ice cream on our couch while binging on Netflix.
Rudy
Co-Owner/Senior Photographer
Tammi
Co-Owner/Senior Editor
After graduation with an Audio/Video Production degree, I began working in the video production world. There, I became a Director of Photography for a local production house, but all the while having a passion for a photography.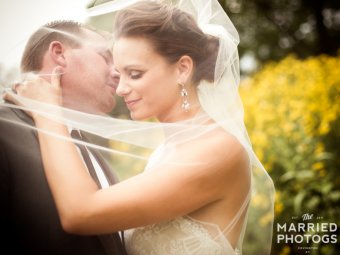 After a few years of shooting pictures here and there for for my friends and family, I quickly learned that I really loved photography and started to pursue it as a career. I love the high energy environments of weddings and love to create a fun atmosphere for our clients. I also love to golf & cook, the movie "That Thing You Do", coffee, and leftover cold pizza. And although I know it's weird, I hate spaghetti. It's a texture thing.
-Rudy
I graduated with my degree in photography two days after Rudy proposed. It was a pretty good weekend! For years before graduating, I had been taking photos of all sorts of people and things including family members, friends, and my two dogs. After working with another photography studio as an editor, I quickly learned that editing was what I most excelled at. I am very picky about how I want our images to look because our clients deserve timeless edits and beautiful final images. I love to shop, crochet, the movie "The Secret Life of Walter Mitty", getting warm and cozy under a blanket, and warm & gooey chocolate chip cookies. But if there is one thing I can't stand, it's sweating!
-Tammi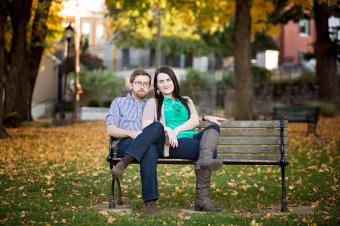 How does a couple become Cincinnati wedding photographers? Well for us it all started one night during a concert at The Underground in Cincinnati, where Rudy worked as a stage manager and MC. Tammi arrived with a few of her friends. While Rudy was talking with a few of these friends, who also worked at The Underground, Tammi heard Rudy mention photography, walked over, and initiated our first conversation. After joining the conversation, which was a step out of Tammi's comfort zone, the two became good friends – with sneaking attractions to one another. After many movie nights with mutual friends, we began to date. After a break up, and many years of being best friends, we started to date again and quickly started planning our wedding. We were married on October 9th, 2011. We had a small ceremony for immediately family and ate our dinner with them at Bella Luna, and then had an all-invite reception The Redmoor, one of the coolest venues in Cincinnati. A month before our wedding, we decided to make the leap and become full time Cincinnati wedding photographers and we haven't looked back since.
We love to get to know our couples before their wedding. We want to not only get to know them personally, what they do for a living and how they met, but we also want to get to know them in front of the lens. This is why we include an engagement session in all of our packages. During this session we are able to see how our couples interact with one another, see how they feel comfortable with one another, and allow them to grow comfortable with both of us. Take Danielle & Zack's engagement session for instance. It went incredibly well. Sure, the lighting was beautiful and they are cute already. But further more we were able to learn how they like to interact with each other. They also got to learn about us and how we work, so that way their wedding won't be full of awkwardness and we can just get right to making beautiful images for them to keep and cherish forever.
On the wedding day, we like to keep things as fun and as stress free as possible. We do this by helping our couples plan to achieve the best results both in a photographic sense and in a way that will produce the most relaxed atmosphere possible. We had the pleasure of being the wedding photographers for Chelsey & Kevin's wedding in Cincinnati during the summer of 2013. Before the wedding, we met up with them like we do with all of our wedding couples to go over the final timeline of their big day.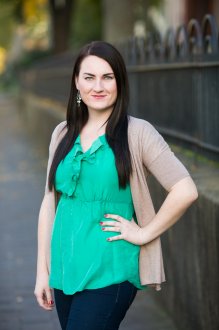 It's there that we work with them to make sure that the wedding photography timeline is doable and comfortable for everyone. We not only want to take incredible photos, but also for you to be able to look back on your day and remember how fun it was. And because we had already shot their engagement session, Chelsey & Kevin's wedding day was a complete success and their photos are some of our favorites ever!
After shooting a wedding or engagement session we post previews, like the photos above, on our blog and on our Facebook fan page, on the week following the session or wedding. On our blog we like to brag on our couples as well as let people take a peek inside their beautiful wedding. Finally we deliver the photos, both engagement and wedding, in a high resolution printable format on a custom USB drive. Our packages offer a wide range of print and album options. We want your images to not only be beautiful in camera, but we want you to have the highest quality in prints and albums. Our products are a true representation of the images we shot and edited, and are quality controlled by us. Taking your pictures to a box store won't yield the results that our prints can offer.
Recommended Vendors:
Venues
| |
Catering
| |
Hair & Make-Up
|
Videography
Florists
Bakers
| |

RELATED VIDEO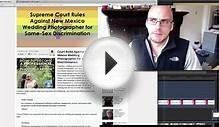 GAY Marriage Photography - sued for refusing?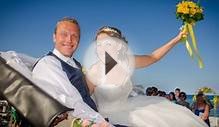 Just married wedding photography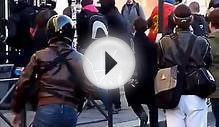 Photographers attacked during anti-gay-marriage protests ...
Share this Post
Related posts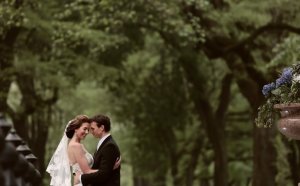 DECEMBER 06, 2023
DOUG STROUD FINE ART WEDDING PHOTOGRAPHY BOOTH DULLES BRIDAL WITH
Read More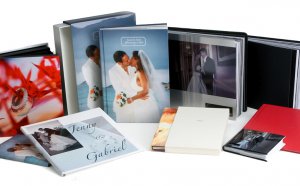 DECEMBER 06, 2023
Wedding Photographers Prices Packages | Wedding Photographers
Read More