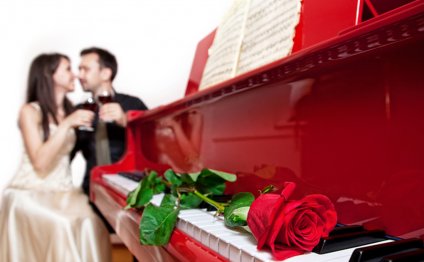 Bridal entrance Music civil ceremony
The piece that you choose for your bridal entrance music will become such an important and special part of your wedding. You will need between 30 seconds and 90 seconds of wedding processional music to accompany the most romantic moment of your wedding day…and perhaps your life!
Your wedding entrance music music will start, the doors will open and your wedding guests will all turn to face the doorway.
You will need to decide if you want your bridesmaids and flower girls to walk down the aisle in front of you or if you want them to follow you. A lot of brides are now choosing to let the bridesmaids and flower girls so that they can soak up the atmosphere and listen to the the opening bars of the wedding ceremony processional music before making their grand entrance.
When you walk in, you will be the centre of attention. This will be the first moment that anyone sees your dress, and your hair and how beautiful you look. You should choose your favourite part of your wedding entrance music for this moment so that you can listen to the romantic music as you walk down the aisle.
We recommend that your wedding procession music is slow, steady, gentle, smooth and flowing so that you can take your time walking down the aisle. This will probably be the largest dress you have ever worn and you will have brand new shoes and heightened emotions…you want to really enjoy every second of this wonderful experience
You will have to make a decision between choosing a well known, traditional piece of wedding processional music or a piece of wedding entrance music that is really special to you and your fiancee. If you have a favourite song that you would like playing as you walk down the aisle then you can ask your wedding musician to learn a special version at a slower and more elegant speed especially for you.
1) Canon in D by J. Pachelbel | Bridal Canon by Miranda Wong
This is a beautiful piece of wedding ceremony entrance music and it is now becoming one of the most requested pieces of processional music for weddings. Originally for string quartet, this piece of music sets just the right atmosphere and speed for the brides entrance. There are two really beautiful piano arrangements of this piece. The traditional version of Canon in D sticks to the same style as the original string quartet piece and it is perfect for a sophisticated and elegant wedding. If you are looking for a more modern, flowing and romantic arrangement of Pachelbel's Canon in D then you should give Miranda Wong's Bridal Canon a listen.
2) Kissing You by Des'ree
Kissing You by Des'ree is such a powerfully emotional song and it is a really popular choice of entrance music for civil wedding ceremonies. Kissing You is played in the movie Romeo and Juliet when Romeo and Juliet meet for the first time at the Ball at the Capulet's mansion house. The lyrics of the song are descriptive of such a strong and deep relationship and even though they might seem sad, an instrumental version of this song works beautifully for the entrance of the bride music.If you search for this piece on Google you will find so many lovely comments about it. Here are a few of my favourites:
"This is to be the music at my wedding, i'm sure i'll b in floods of tears"
"This song is more than beautiful it's amazing, I gave my boyfriend a copy of it for Valentine Day, simply saying this is how much, I Love You!"
"This song describes how love is ….. such a perfect love song."
"I have loved this song ever since seeing Romeo & Juliet many years ago. I walked down the aisle in my wedding to just the music with no words. It's a great alternative to the Wedding March."
3) Bridal Chorus by R. Wagner | Romantic Wedding March by Miranda Wong | Bridal March by Jonathan Cain
"Here Comes the Bride" is probably the most recognised piece of wedding processional music across the world. The Bridal Chorus by R. Wagner has been used for centuries in church weddings and civil ceremonies, and it is used in film and tv all the time. This is a bit of a marmite piece of music – some brides LOVE it and others HATE it!!
Before you dismiss it completely, did you know that there are two other pieces of wedding entrance music that use the "Here Comes the Bride" theme? These pieces are more modern and romantic arrangements of the piece and they sound really lovely. The first is the Romantic Wedding March by Miranda Wong and the second is the Bridal March by Jonathan Cain
4) Chasing Cars by Snow Patrol
For couples who are into more indie and alternative music, then Chasing Cars by Snow Patrol is a great choice for the music for the entrance of the bride. The song talks about sharing the moment of pure deep love and holding the feeling true for the rest of your lives together. You may recognise this song from the season finale of Grey's Anatomy…it was very emotional.
5) Clair de Lune by Debussy
This mesmerising piece of classical music is Debussy's most well known composition and it is based on a poem by Paul Verlaine."Votre ame est un paysage choisi" – Your soul is as a moonlit landscape fair
The open notes of this piece are completely entrancing and you can really imagine the atmosphere suddenly changing in the ceremony room as this music starts. If you are looking for a fairytale or princess momement then this is the piece for you – classy, romantic, airy and magical.
RELATED VIDEO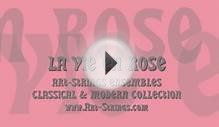 Top Romantic Bridal Music for Wedding Ceremony by New York ...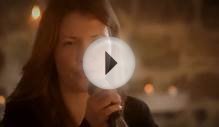 Nickita McAuley Professional Church & Civil Ceremony Singer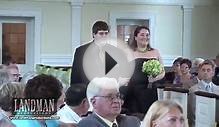 Caitlin & Phillip Bridal Party Entrance at Ceremony by ...
Share this Post
Related posts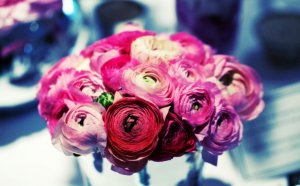 DECEMBER 06, 2023
Are you considering traditional or slightly rock'n'roll? So what type of songs do you believe you'll walk too? We claim that…
Read More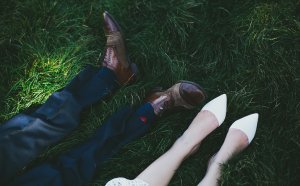 DECEMBER 06, 2023
Marriage and divorce files can be obtained from the Clerk associated with the legal for Baltimore County. County Courts BuildingPhone:…
Read More